Who we are.
As our customers' partner in wellness, we strive to help Canadians take control of how they age, stay longer in the home they love, and provide them with the help they need to make the most of every day. We invite you to explore our wide range of products and services designed to help you age with strength, determination, and passion.
Find a location
Shop now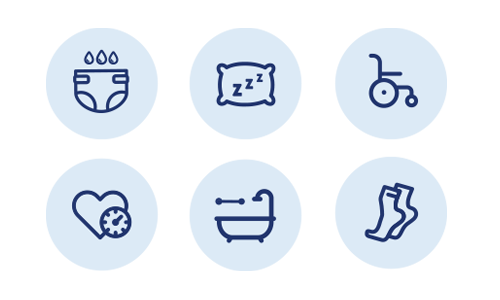 What we stand for.
Getting older doesn't
mean doing less.
Age is just a number, and doesn't have to limit what you and your family do or the enjoyment you get from each and every day.
Empower by offering a helping hand.
We don't just offer products and services, we are here to help you maximize your lifestyle as your partner in wellness.
Home is where the heart is.
Wherever you call home, we want to help you stay there longer by providing comfort and safety solutions that keep you feeling confident at every step.
What makes us different.
With stores in Ontario, British Columbia, and Alberta, we are a national chain servicing the needs of aging Canadians. Whether it's modifying your home, enabling your lifestyle, or promoting everyday wellness, our helpful in-store staff have the knowledge and expertise to help you find the products and services you're looking for, and even the ones you may not have considered yet.

The best way to learn what we're all about is to reach out. Contact your nearest store today to speak with a Customer Service Representative who will be happy to assist you with your essential health and wellness needs.
Find a location